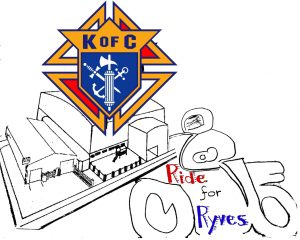 Can't ride by still want to support the kids?
We know sometimes that life gets busy and there's a possibility that our September 9th ride date doesn't fit with your schedule. While we'd certainly love for you to be able to ride with us we understand if you can't. But we'd certainly appreciate it if you can still support the children with your generous donation. Just click on the donation level below that best fits you.
$10 Donation     $25 Donation     $100 Donation     $250 Donation     $500 Donation     $1000 Donation
If you prefer to pay by check please mail your check to:
Knights of Columbus Council #541
PO Box 7062
Terre Haute, IN  47802
Please be sure to include your contact information including email address and phone so we can reach out to you if necessary.
If you have any questions at all please email Bret Ridgway at info@THKofC541.com. Thank you.