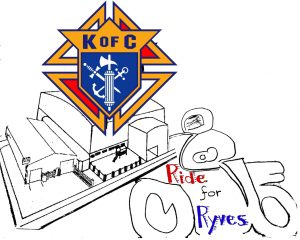 RIDE FOR RYVES 2017
Join us on September 9th, 2017 as we "Ride for Ryves." Help us sponsor youth for the wonderful programs provided at the Ryves Youth Center, which is a safe-haven which fosters a positive sense of self-worth through programs that promote physical, educational and social development for the youth of our communities.
We're looking to sponsor as many children as possible for the programs at Ryves. $310 provides a year's worth of evening meals, tutoring and recreational activities for a child to succeed in life and have hope for a better future.
· Nearly 1,400 youth participate in activities at Ryves Youth Center each year.
  Create hope in a child's life.
  Help a child recognize their value.
  Help a child develop the skills needed to succeed in life.
  Create hope for a better future.
Riders, we'll begin at St. Margaret Mary Catholic Church, which is located at 7th & Voorhees in Terre Haute. Registration will begin from 10:30 – 11:45 am with last kickstand up heading out on the ride at 12 noon. Total time of the ride will be approximately 3 hours, with a midpoint break scheduled at Up the Creek near Turkey Run State Park. CLICK HERE to see a map of our route, which is just a hair under 100 miles. We'll end the ride at Cannonball Harley-Davidson on South US Hwy 41 in Terre Haute where we'll be serving you up some complimentary burgers and hot dogs. The ride will be held rain or shine.
How much? Riders – Just $25 or $40 if you have a passenger.
To signup online as a rider CLICK HERE.
To signup online as a rider with passenger CLICK HERE
If you can't ride but still want to support the kids CLICK HERE.
If you prefer to pay by check please print out a copy of the REGISTRATION FORM and bring along with you and your payment the day of the ride or mail the registration form along with your check to:
Knights of Columbus
PO Box 7062
Terre Haute, IN  47802
Riders – please be sure to include your contact information including your phone and email address so we can reach out to you if necessary. Remember, only the first 100 pre-registrants that are fully paid will receive one of the limited edition "Ride for Ryves 2017" t-shirts. To make sure you're among that group we strongly encourage you to register online and pay via PayPal.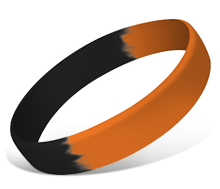 All riders will receive one of the "Ride for Ryves 2017" wristbands. This wristband will entitle you to a 15% discount on any purchases made that day at Cannonball Harley Davidson, ending location for our ride.

Event Schedule
10:30 am   Registration starts at St. Margaret-Mary Church
11:30 am    Blessing of the Bikes by Father Dan
11:45 am    First kickstand up, ride starts to Up The Creek Boat-ique
12:00 pm    Last kickstand up
12:45 pm    First riders arrive at Up The Creek Boat-ique, across from the entrance to Turkey Run State Park
2:00 pm    First kickstand up, ride starts to Cannonball Harley Davidson
2:15 pm    Last kickstand up
2:45 pm    First riders arrive at Cannonball Harley Davidson
2:45 pm – 5:00 pm    Hamburgers & hotdogs at Harley Davidson