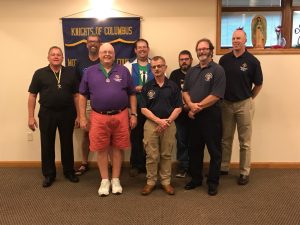 Installation of Officers for the 2019 – 2020 Year. Pictured in back from left to right
Mark Monahan (Recorder), Bob Flott (Deputy Grand Knight), Sean Cramer (Chancellor),
Jason Cooper (Warden), Ryan Loftus (Financial Secretary) and in front from left to right
David Gorrell (Trustee 3rd Year), Marty Storey (Trustee 2nd Year) and Bret Ridgway (Grand Knight).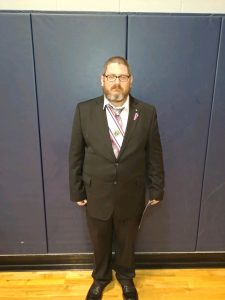 Congratulations to our newest 4th Degree Member –
Sir Knight Jason Cooper!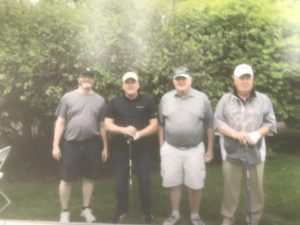 Knights Bret Ridgway, Mark Monahan, Ron Fouts
and guest Bill Burdine teed it up for the children at
Gibault during the annual Gibault Golf Scramble.

Sir Knights David Gorrell (l) and Bret Ridgway (r)
recently traveled to Worthington to join Linton
Knights Terry Stefancik and Mark Taylor as part
of an honor guard for a fallen Knight.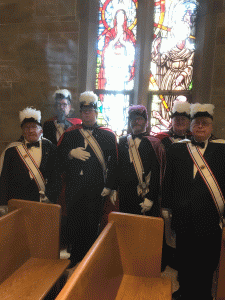 Sir Knights Tom Born, Bob Flott, Sean Cramer, Bret Ridgway,
Ron Fouts and David Gorrell provided a Color Guard for the
Monsignor Moran Funeral Mass on May 8, 2019.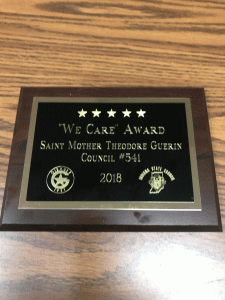 Council #541 received a Gibault "We Care Award" for our support
of Gibault in 2018 at the 2019 State K of C Convention.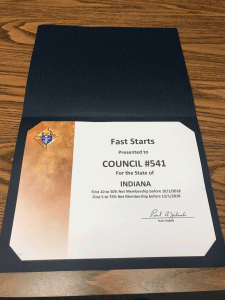 Our council was recognized at the 2019 State Convention for being among
the state leadership for membership growth for the 2018-2019 Fraternal year.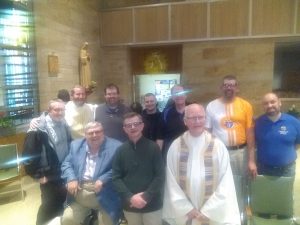 Knights and clergy who participated in our inaugural 9 Hour Novena on
May 4th at St. Margaret Mary. In front are Knights Dennis Bialaszewski and
Marty Story along with Father Ron Ashmore. Standing in back from left to
right are Knights Joseph, Father Dan Bedel, Sean Cramer, Daniel Brenton
Charles Kindrick, Bob Flott and Tony Peterson.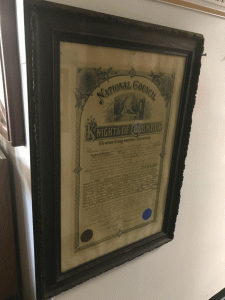 Our original council charter (Dated 1900!) on display
at its new home at the K of C State Museum at Gibault.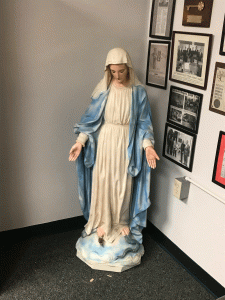 Our beautiful state of Mary on display at its new home
at the Knights of Columbus state museum at Gibault.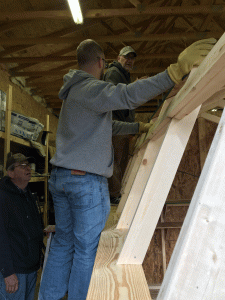 Knight Jacob Ridgway assists Habitat for Humanity in the
building of a shed.

The Knights of Columbus is recognized at the annual Crisis Pregnancy Center
fundraising dinner for helping provide a new ultrasound machine to their facility.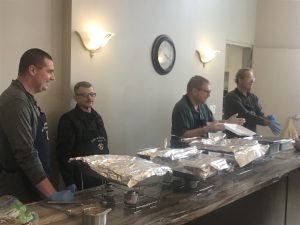 Knights Nick Solum, Marty Storey, Mike Sternal and Jerry Thais
serving it up at the St. Benedict Fish Fry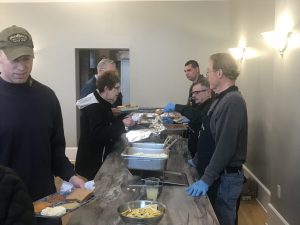 Ryan Loftus taking advantage of the K of C fish fry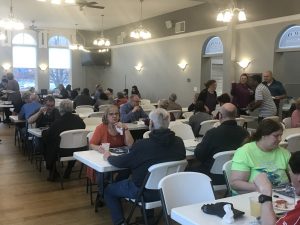 A good crowd showed up for the St. Benedict Fish Fry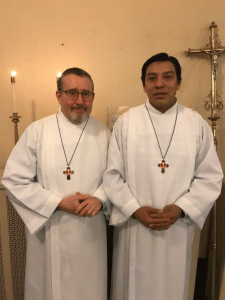 Knights Joseph Justice and Ramon de la Cruz
prepared to serve at Mass as St. Joseph University Parish

Grand Knight Bret Ridgway was honored to present the colors
at the 2019 St. Patrick's Day Parade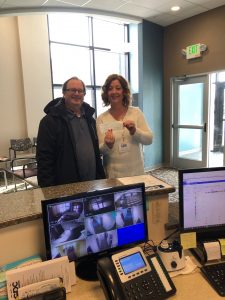 Bret Ridgway, Grand Knight of Council #541 presents a $500 donation
to Crisis Pregnancy Center Executive Director Sharon Carey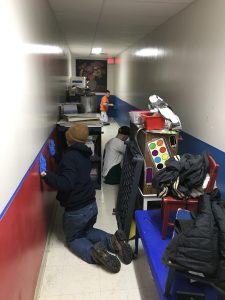 Knights Marty Storey, Ryan Loftus and Daniel Brenton (pictured) and
Terrell Butler and Bret Ridgway (not pictured) helped with the paining
project in February at Ryves Youth Center.

Daniel Brenton helped with the painting project at Ryves Youth Center.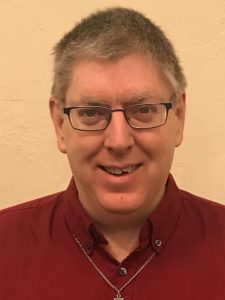 Welcome to our new Knights, Andrew Gearhart (above) and Joseph Justice (below).